Puako on the Kohala Coast
The Beautiful Oceanfront Community of Puako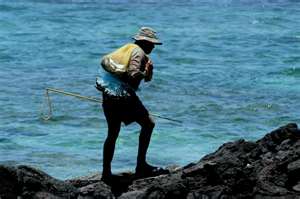 Puako is still the only ocean front residential community along the Gold Coast/Kohala Coast of the Big Island nestled between the Mauna Lani Resort, Fairmont Orchid and Mauna Kea/Hapuna Resorts. Hapuna Beach State Park has earned the reputation of being one of Hawaii Island's finest beaches. It is the largest White Sands Beach on The Big Island and consistently rates on Top Ten lists internationally. Hapuna Beach offers some wonderful opportunities for swimming, bodysurfing, bodyboarding, sunbathing and snorkeling and is just a mile from Puako. You can even drive the back road to Hapuna Beach and not get on the Highway. Local shore fisherman can be seen daily enjoying the great reef fishing.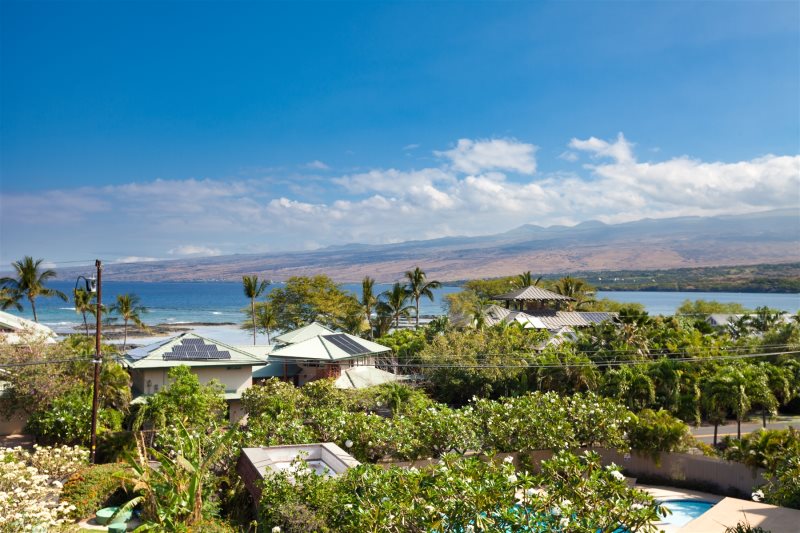 ---
Puako Beach Drive has no through access which keeps it virtually still undiscovered by many. Hawaii Vacation Rentals, Inc. had their office next to the Puako General Store for almost 20 years and we often noticed people driving down the road and turning around before ever seeing the charming neighborhood which is still prevalent with original beach shacks next to stately homes as well as charming beach cottages that some owners have preserved. There are homes along the ocean side as well as across the street from the ocean. There are six separate "beach" accesses along this stretch of beach. Although there is not a tremendous amount of sand, there are tide pools and the extensive protected reef is remarkable. During low tide, small pools dot the entire coastline and these pools are filled with small sea life that make excellent areas to explore for all ages. If you enjoy shore diving, kayaking and snorkeling you can find a spot along this stretch of shoreline to enter the water. Offshore the reef is home to a wide variety of fish and many days you will see dolphins playing right from the shore. Enjoy the Whales who return each year to mate and give birth in the tropical warm waters during the winter months.
---
Puako is a place of activity and rejuvenation. There is so much to do or nothing at all. Sunsets are celebrated by most who live and visit Puako every evening.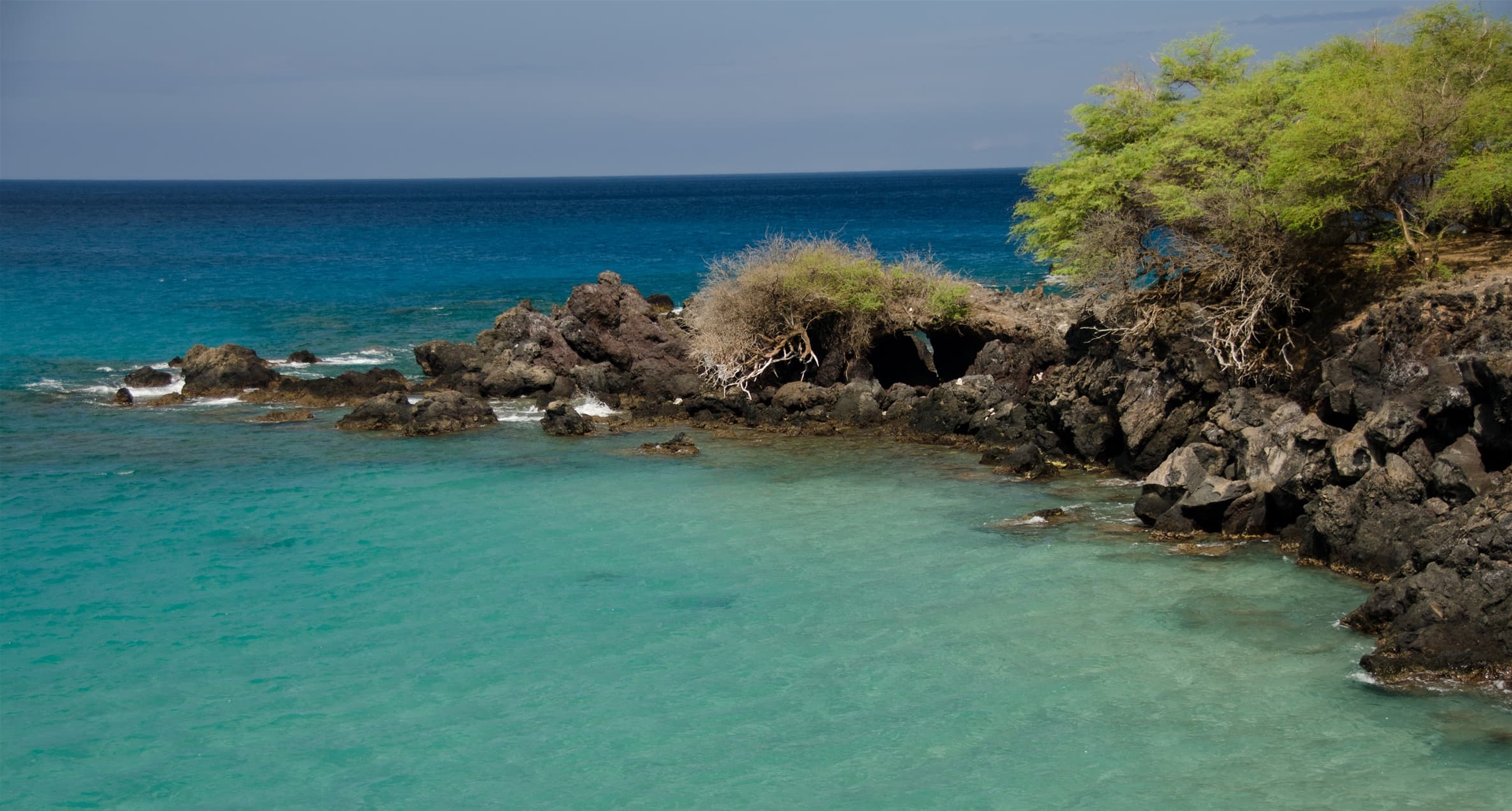 ---
Puako is quite tropical with many varieties of coconut trees, mango trees and some even have pineapples growing in their yard.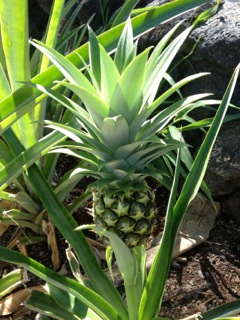 ---
The views of Mauna Kea Mountain will take your breath away when you turn around to the East on a clear day. In the winter months you might have the opportunity to sit at the beach and see snow atop the mountain.
---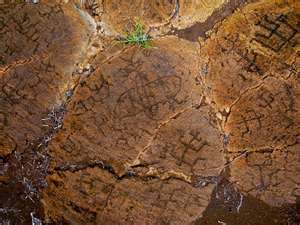 Along the Kohala Coast, the Puako Petroglyph Archaeological Preserve features more than a thousand petroglyphs, or kii pohaku, lava rock carvings etched into stone centuries ago by Native Hawaiians. Although the true meanings of the petroglyphs are unknown, it is generally thought these carvings are records of births and other significant events in the lives of the people who lived on Hawaii Island long ago. Just a short walk from the Fairmont Orchid Hotel, Holoholokai Beach (a well manicured beach-park with facilities) and the Mauna Lani Resort, or from the South end of Puako, start at Paniau Beach and walk along the coast to the Petroglyphs and you can see the carvings of human forms, canoes, turtles and others in the captivating petroglyphs fields of Puako. Take the kids on a petroglyph hunt and ask them what they think these ancient symbols could mean. On a full moon some of has have been known to walk to the petroglyph field from the South end of Puako where the lava is so lit up from the moon that we haven't needed a flashlight. It's been said that the ancient Hawiians walked at night as it was cooler.
Hapuna State Beach Park is less than 5 minutes away from Puako! It is the largest White Sands each which forms a 1/2-mile crescent of glistening white sand on The Big Island and consistently rates on Top Ten lists internationally. Hapuna Beach offers some wonderful opportunities for swimming during calm seas offering crystal clear water and beautiful scenery, bodysurfing, bodyboarding during periods of high surf with waves reaching 3 feet high for experts! During these high surf times there are dangerous rip currents and pounding shore breaks so those not familiar should stay out of the water. There are Lifeguard services. Sunbathing (and looking at all of the sunbathers) with limited shade, so if it's not windy, umbrellas can be seen lining the beach.
Snorkeling is a favorite activity at Hapuna Beach and is just a mile from Puako. You can even drive the back road to Hapuna Beach and not get on the Highway. It is located off Queen Ka'ahumanu Highway (Highway 19, 2.3 miles south of Kawaihae Harbor and is open daily during daylight hours. There is a coastal trail called Ala Kahakai Trail that goes from Kawaihae-Anaehoomalu mostly along the coast. 61.8 acres with restrooms, picnic pavilions, picnic tables, showers, trash cans, drinking water, payphone and lifeguard services and lots of parking. Check with

HI Ocean Safety

for current conditions and warnings. Make sure to

monitor ocean conditions closely at all times and obey all postings.
Take Highway 19 north from Kona. Turn left at the access road just before Mile Marker #69. Go to the end of the road, turn left and then take an immediate right. Follow this road to the parking.